Most often, people think of the fashion industry as high profile models, individuals working as mannequins, or those behind a wall of secrecy and outside of arms reach. But in reality, the industry — and the people within it — are so much more than that.
Photographers, models, agents, interns, assistants, editors, client executives — young girls and boys, men and women, and most importantly, all humans. Just like you and me. Each deserving of dignity, respect, and a safe workplace to pursue their passions.
It's no secret that sexual harassment and abuse is prevalent in this industry, and that a stigma still surrounds the reporting of harassment and assault. Career advancement — or failure — is often dangled as justification for tolerating unjust treatment or remaining silent. The fear of being blacklisted and jeopardizing one's career prevents humans of the fashion industry from being vocal about incidents of sexual harassment and abuse.
What we say today, is that this must stop.
We must educate the public about the impact of sexual harassment and abuse in the industry, we must encourage victims to report crimes, and we must protect and support those who are experiencing sexual assault in the fashion industry.
With the help of technology, there is so much that we can do to disrupt the industry and protect those working within it. We're in an era where mobile phones, apps, and social media can empower and strengthen one's voice and where individuals no longer need to rely on onerous, red-tape procedures to report sexual harassment and abuse and seek assistance. Supporting victims and the justice system are not mutually exclusive.
For that reason, we've developed an app — a piece of technology that combines the benefits of technology with the importance of the cause, and which works to truly better the work place for those in the fashion industry. It's the first of its kind, and an empowerment tool for our fellow humans.
Through this app, we're making it easier to connect with victims of sexual harassment and abuse, get real-time advice, and seek help and advice moving forward.
At Humans of Fashion, we believe that we can make a real change in the fashion industry and we ask you to join us in building a safe workplace for your fellow humans.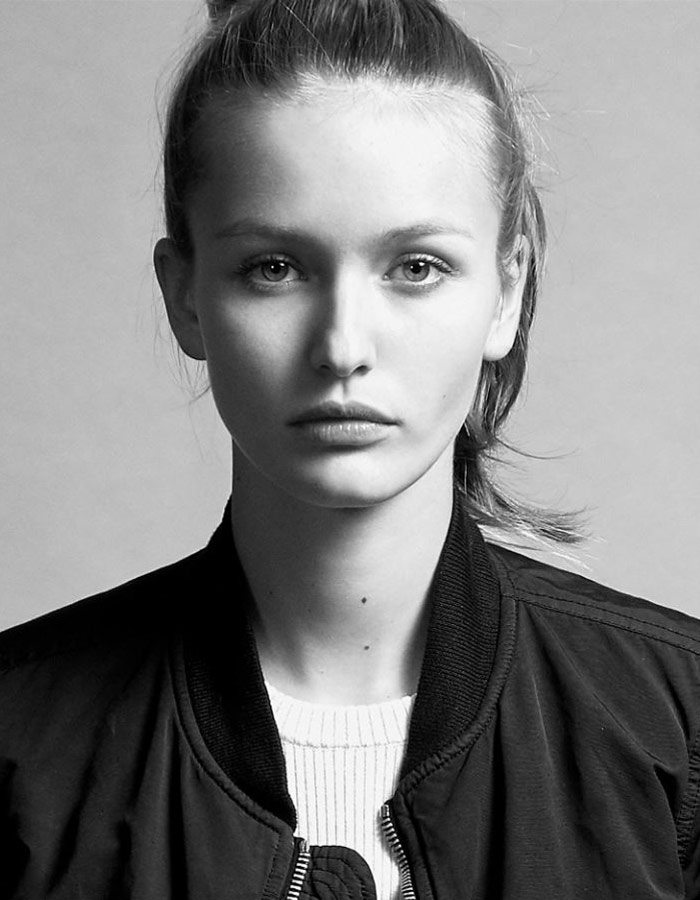 Kristina Romanova
Co-founder
Kristina was born in Russia, but later moved to the United States. Her passion for the fashion industry started when she was sixteen, during a visit to New York City. She was inspired by the vibrant nature of the city, and began learning about the fashion industry and the creative input behind it.
Since 2010, Kristina has been working internationally in high fashion, including contracts in Italy, France, and the United States. She is represented by Women Management (New York, Milan, Paris), Traffic (Spain), Elite (London) and has worked with high profile designers including Vera Wang, Ralph Lauren, Dolce & Gabbana, Calvin Klein, Marc Jacobs, Alexander McQueen amongst others.
In addition to modelling, Kristina was the female cameo in Avicii's music video "Wake Me Up", which gained over 1 billion views since its release in 2013.
Kristina speaks fluent English, Russian, and Spanish.
Listen to the video above, as Kristina discusses her experience in the fashion industry and why she decided to found the Humans of Fashion Foundation.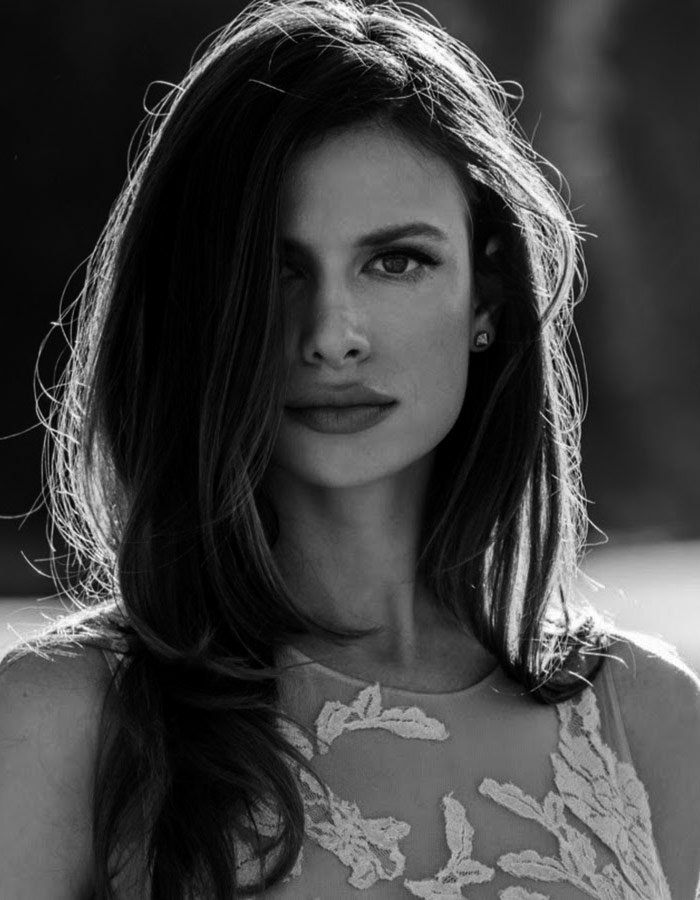 Antoniette Costa
Co-founder
Antoniette Costa graduated summa cum laude from the University of Pennsylvania as an English major with a minor in Italian Studies. During her undergraduate degree, she studied Italian film, fashion, and art as part of her curriculum, developing a passion for the industry. In 2016, she earned a J.D. from Fordham Law School, selecting to concentrate her studies in Fashion Law. Here, she studied under Professor Susan Scafidi, the first Professor to offer a course in Fashion Law at an American law school, where she gained valuable insight into the legal frameworks surrounding the industry. Since graduating, Antoniette has worked in the legal departments of Louis Vuitton and the Yankees.

Antoniette is also a singer-songwriter, topping the Billboard Classical Crossover Charts in 2016 with her album "The Triptyq Sessions", which featured Grammy Award winning cellist-beatboxer Kevin "K.O." Olusola of Pentatonix as well as pianist and violinist, Tara Kamangar.

She also wrote the song "Void of a Legend", which debuted #2 on the iTunes Classical Chart. She later produced the music video for this single, which went viral upon release. This song has since been covered internationally by bands such as the French trio L.E.J., and has garnered over 3 million views.

Antoniette's upcoming projects include collaborations with The Roots crew and Model/Rapper TK Wonder.
Antoniette speaks both English and Italian, having spent time living and studying in both the United States and Italy.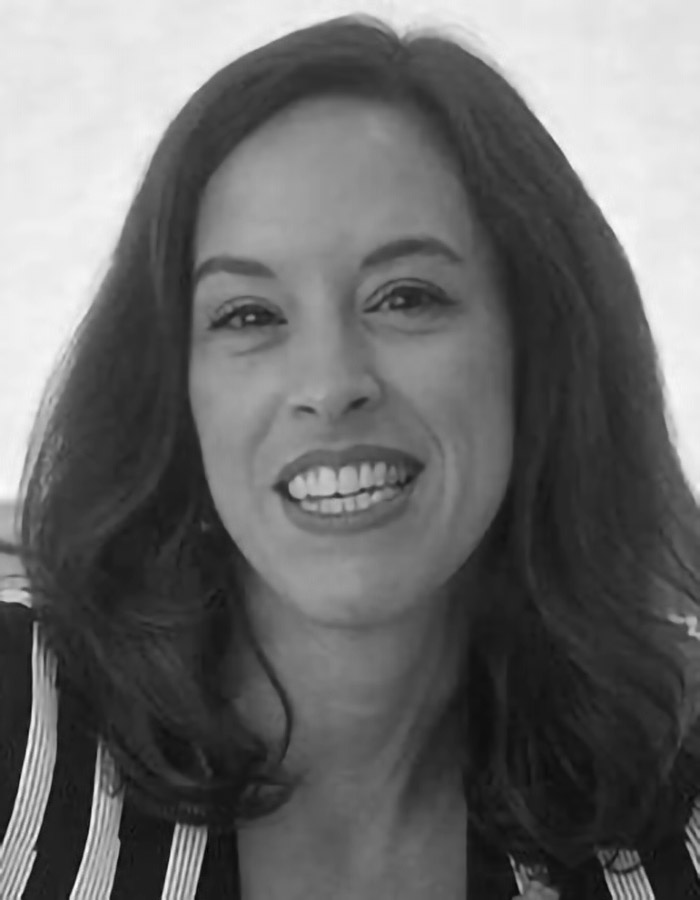 Susan Scafidi
Advisory Board Member
Susan Scafidi is the first professor ever to offer a course in Fashion Law, and she is internationally recognized for her leadership in establishing the field. She has testified regarding the proposed extension of legal protection to fashion designs and continues to work actively with members of Congress and the fashion industry on this and other issues. Her additional areas of expertise encompass property, intellectual property, cultural property, international law, trusts & estates, and legal history. Professor Scafidi founded and directs the nonprofit Fashion Law Institute, which was established with the generous support and advice of the Council of Fashion Designers of America and its president, Diane von Furstenberg, and is located at Fordham Law School. Prior to teaching at Fordham, Professor Scafidi was a tenured member of both the law and history faculties at SMU, and she has taught at a number of other schools, including Yale, Georgetown, and Cardozo.
After graduating from Duke University and the Yale Law School, she pursued graduate study in legal history at Berkeley and the University of Chicago and clerked for a distinguished legal historian, Judge Morris S. Arnold of the Eighth Circuit Court of Appeals.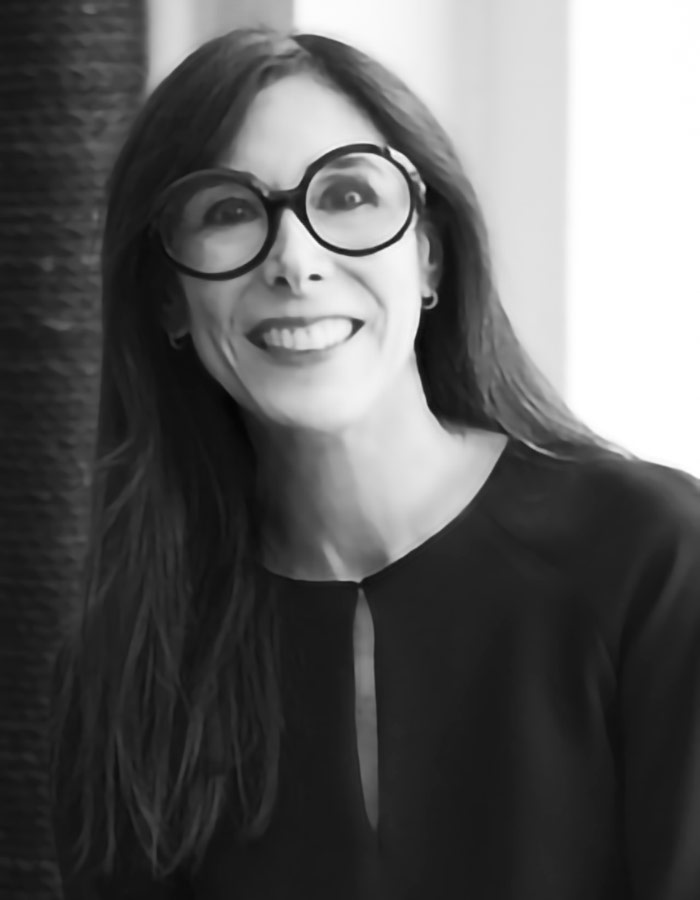 Doreen Small
Advisory Board Member
Doreen Small is a highly regarded intellectual property, fashion and entertainment lawyer and a leading expert in the field of fashion modeling law. In addition to her practice as a partner at the Eisner Jaffe law firm, Doreen is an Adjunct Professor at the Fashion Law Institute at Fordham Law School, where she teaches the first ever course in Fashion Modeling Law, which she created.
Doreen has a wealth of industry knowledge, expertise and goodwill, as well as a breadth of experience representing a diverse array of fashion and entertainment companies and individuals, both during her tenure as a founding partner of Marquart & Small, and as an associate at Weil Gotshal & Manges, as well as during her tenure as in-house counsel for a number of major public and private companies, including:
Vice President/General Counsel for Ford Models, Inc. where as a member of the senior executive team, she managed all legal and business affairs and produced the Ford Models Supermodel of the World global talent search

Associate General Counsel for Warnaco Inc., a global fashion licensing company, now owned by PVH, and for Atari, the iconic video game company

Senior Intellectual Property and Music Counsel for NBC, where her clients included Saturday Night Live, Late Night and The Tonight Show
EDUCATION:
J.D., Brooklyn Law School
Editor, Brooklyn Law Review
Doreen was also the Executive Producer of Albert Maysles' award winning documentary, "Iris" and was an Advisor and Board Member of the Model Alliance.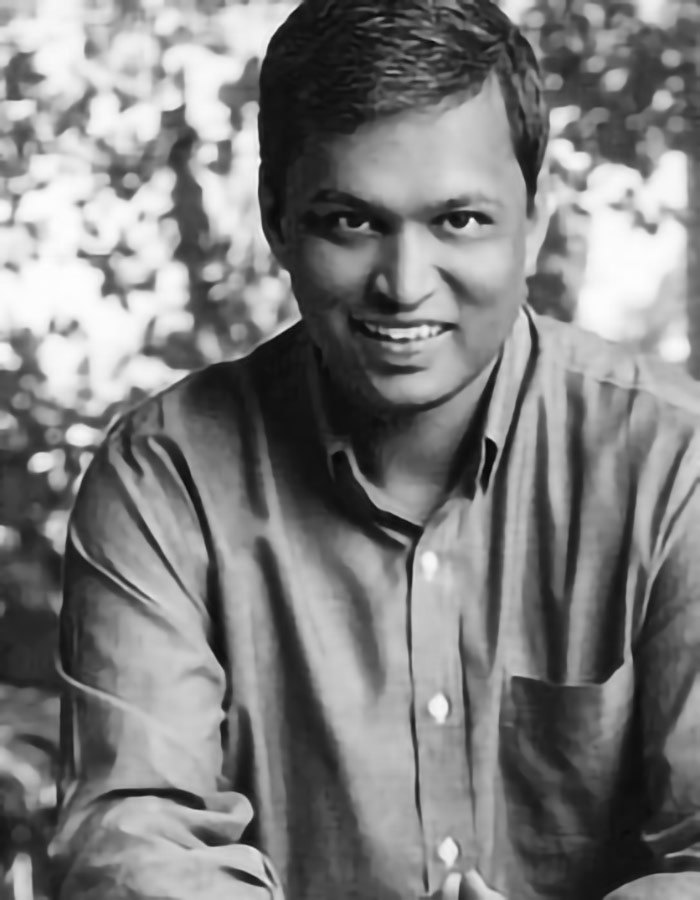 Panache Desai
Advisory Board Member
Panache Desai is a transformational catalyst, bestselling author and contemporary thought leader whose message of love and self-acceptance has drawn tens of thousands of people from around the world to his seminars and workshops. Not aligned with any religious or spiritual tradition, he empowers people to free themselves of pain, suffering, sadness, and self-limiting beliefs. Born and raised in London, England, Panache spent his childhood surrounded by a spiritual family, deeply immersed in an atmosphere of prayer and worship. After a profoundly transformative experience in his early twenties, he has dedicated himself to helping people everywhere to experience divine consciousness for themselves. A highly sought-after speaker featured regularly in print, online and broadcast media, Panache appeared with Oprah Winfrey on the Emmy® Award-winning series Super Soul Sunday and was featured on their season finale Soul 2 Soul: Asking Life's Big Questions. He is on faculty at Omega Institute, Kripalu Center for Yoga and Health and 1440 Multiversity and a recent featured speaker at the United Nations Enlightenment Society, Healing with the Masters, I CAN DO IT!, Celebrate Your Life, The Sun Valley Wellness Festival and in the Huffington Post. In addition to being a featured speaker at The Third Metric Conferences, hosted by Arianna Huffington and Mika Brzezinski, Panache has collaborated with internationally-recognized spiritual teachers including Deepak Chopra, Neale Donald Walsch, Reverend Michael Bernard Beckwith, Elizabeth Lesser, Brian Weiss, MD, Ram Dass, Alan Cohen, James Redfield, James Van Praagh, Colette Baron-Reid and Joseph Dispenza D.C. Panache is the recipient of the 2016 Infinity Foundation Spirit Award.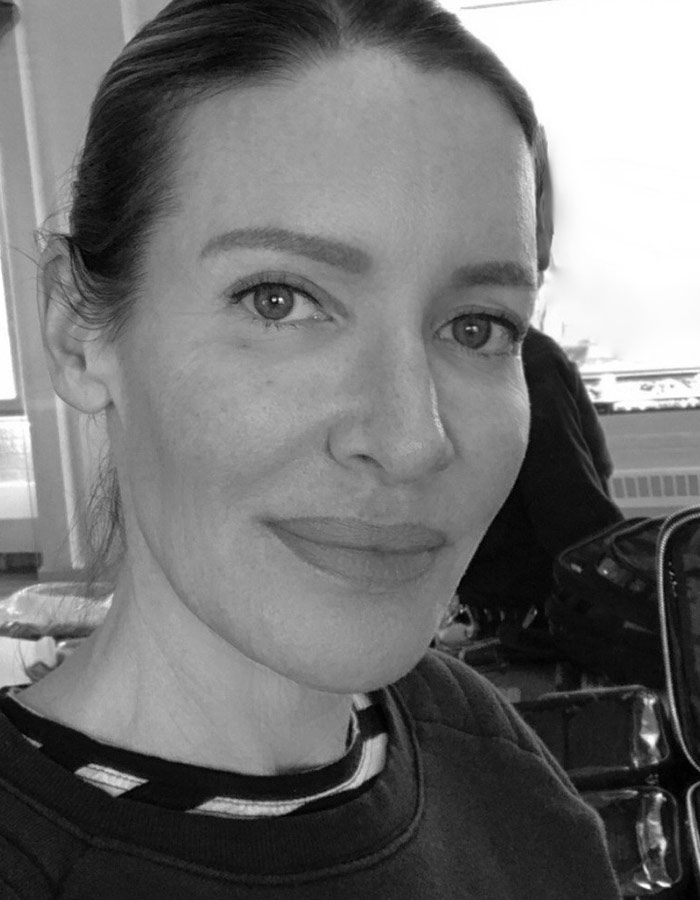 Virginia Young
Board Member
Born in London and now living in New York, I've worked in the Fashion Industry for over thirty years with experience on both sides of the camera.
I began my career as a model but soon realized my passion lay in makeup and was able to make the transition.
Working throughout the world with all the leading magazines and labels, I've also been fortunate to enjoy long working relationships with major brands like Ralph Lauren & Victoria's Secret for twenty years.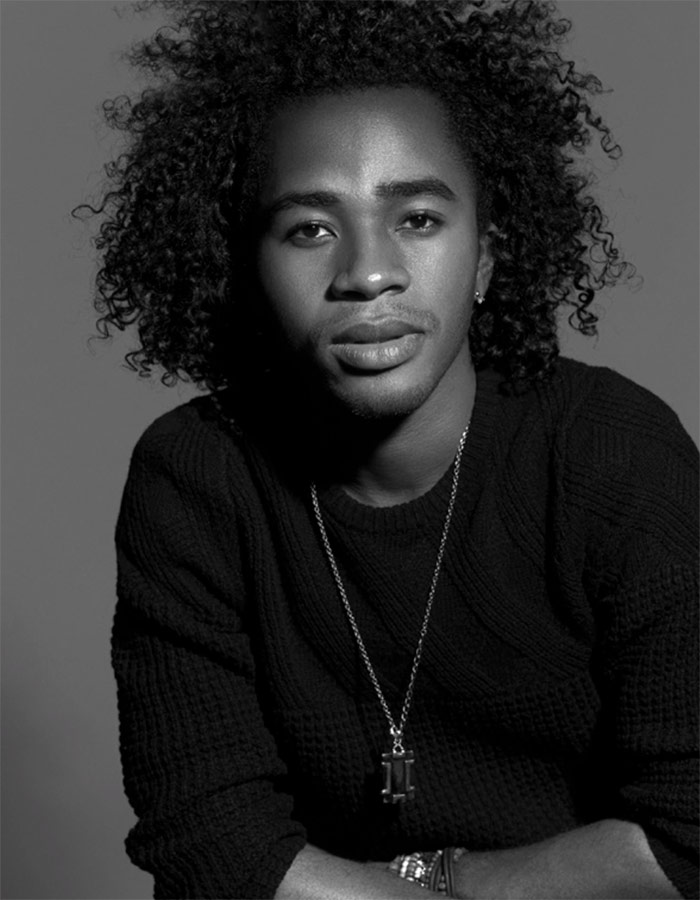 Hos Hounkpatin
Advisory Board Member
Hos Hounkpatin was raised in Germany with French-African roots. His work is limitless, reaching clients from across the globe in over eight countries. The love of his craft is without borders, his trilingual skills (German, French and English), combined with the ability to work with all hair textures and styles allows for a broad appeal.
The evolution of Hos' development for the love of hair and style is reflected in his achievements. At age twenty-two, Hos was nominated for the German Hairdresser's Award in the Men's Division, followed by a second nomination for the Avant-Garde division. Cultivating a very well-known and high-end clientele, Hos has worked with top models Naomi Campbell, Karlie Kloss, Nadja Auermann, Cindy Bruna, Imaam Hammam, and many others. He has been featured on TV shows such as 'The Face; Season 2' and 'Project Runway; Season 13'. Hos' work has appeared in Vogue UK, Elle US Magazine, and the cover of Vogue Ukraine. He has worked closely with top designers, leading the shows for Angel Sanchez, Noon by Noor, and Oscar de la Renta.
Through hair, Hos is able to create art, catering to the client's desires, adding a personal touch to his talent. His focus is to transform hair as an expression and a reflection of women's natural beauty and free spirit.
Hos is currently based in New York as stylist for Frederic Fekkai Salon.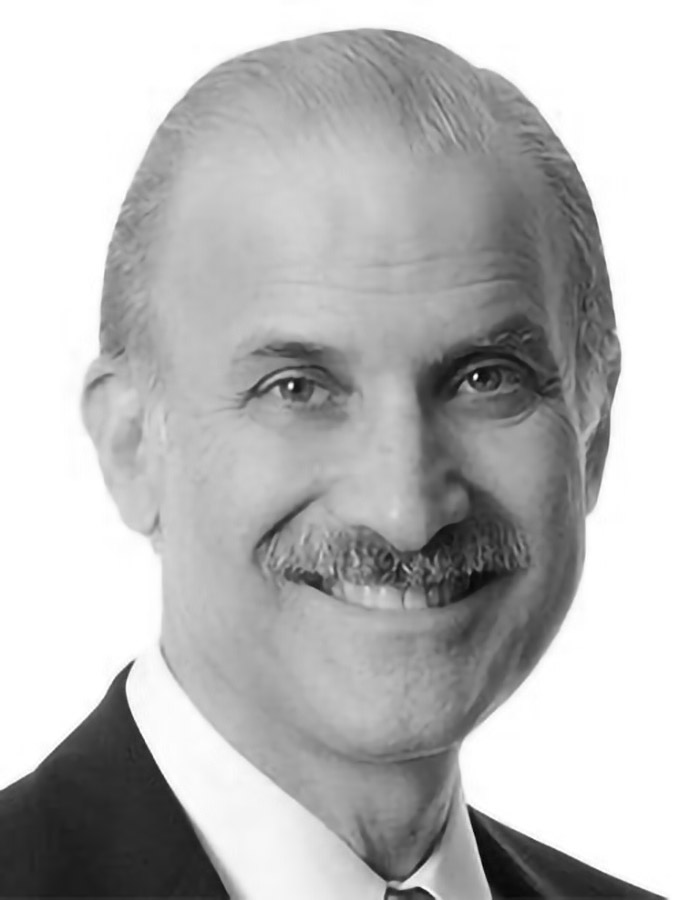 Stephen Zweig
Advisory Board Member
Stephen Zweig leads the executive compensation practice of FordHarrison LLP, a national labor, employment and benefits law firm, and, for the last 10 years, was the managing partner of the firm's New York office. Stephen represents executives in negotiations when they are entering, during, or leaving employment. He has represented hundreds of individuals in negotiating their employment, incentive bonus, equity, retention, change-in-control, consulting, severance, retirement and separation agreements.
With over 35 years' experience resolving employment disputes, Stephen is well known for his negotiating strategies and the results he achieves. He is a Lexis Practice Advisor on executive compensation, has authored a chapter in Bloomberg BNA's Executive Compensation treatise, has been published by many other media sources, and speaks regularly to associations and professional groups.
Stephen is also pro-bono assistant general counsel for the Financial Women's Association of New York, co-heads its Men's Alliance Committee, and recently chaired its panel presentation "Outing Sexual Harassment – Bubble? Boundaries? Backlash?" He has also presented workshops for the FWA on "How to Negotiate with Bullies and Win" and "How to Negotiate for Yourself at Work."
On the litigation side of his practice, Stephen has resolved hundreds of employment discrimination claims as well as contract, non-compete, and wage and hour claims.
Stephen has been an AV Preeminent Rated Lawyer in the LexisNexis Martindale-Hubbell Top Rated Lawyers since 2002. This rating identifies a lawyer with very high to preeminent legal ability and is a reflection of their expertise, experience, integrity and overall professional excellence. He has also been selected by his peers as one of New York's Super Lawyers every year since 2008.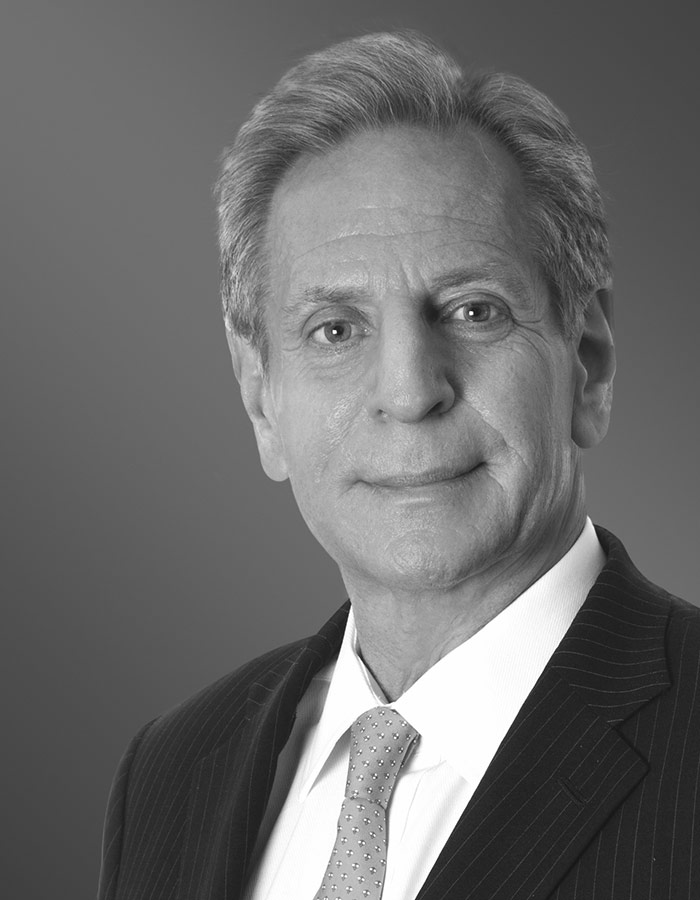 Paul Schindler
Advisory Board Member
Paul D. Schindler is the Senior Chair of the New York Entertainment and Media Practice. Paul and Allen Grubman established a law firm in May 1974 and were joined shortly thereafter by Arthur Indursky. Together they formed the law firm of Grubman Indursky & Schindler, P.C. Over the years, Paul Schindler has served as counsel to numerous award-winning, multi-platinum musical artists, producers, record labels, and various types of entertainment companies.
EDUCATION:
J.D., Brooklyn Law School, 1971
B.A., Syracuse University, 1968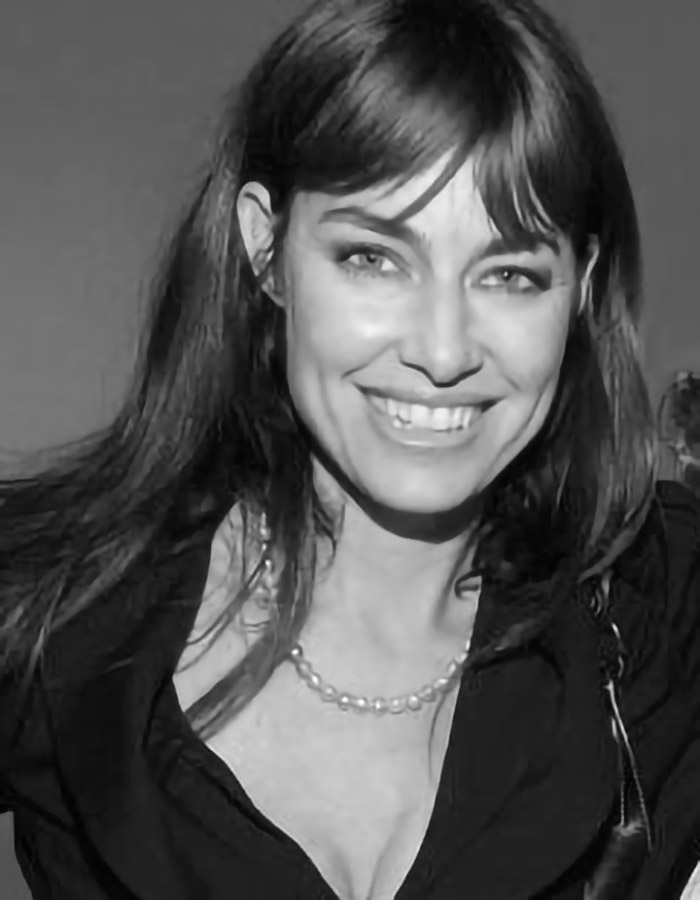 Caron Bernstein
Advisory Board Member
Caron Bernstein was born in Johannesburg, South Africa. She majored in painting while studying at the School of the Arts in Johannesburg. As a young girl, music and painting were her greatest passions. At the age of fourteen, Caron's creative passions were put on hold when she was awarded a modeling contract with Ford Models. For the next decade, Caron's modeling contacts allowed her to move in the high-profile worlds of fashion, film, and music.
At 23, Caron changed her focus from modeling to music, signing three record deals with major labels by the time she was 26. The characters she met in the punk-rock/pop-culture landscape she inhabited would eventually serve as a backdrop for many of her paintings.
Caron's humorously sardonic take on life is related to her past experiences. To gain perspective, Caron began to express herself through painting, focusing on portraits that attempt to capture the darker aspects of the subject's character, while putting on display her own sense of the comical nature of tragedy. Her muses' have included, among others, victims of suicide, anorexia and alopecia. It is a style that she has described as "surrealistic anime." it is in the sense of the comical within the heart of tragedy that continues to to her to seek out and distill her unique form of expression.
Currently Caron lives and works in New York City, with her husband Andrew Schupak and son Jett.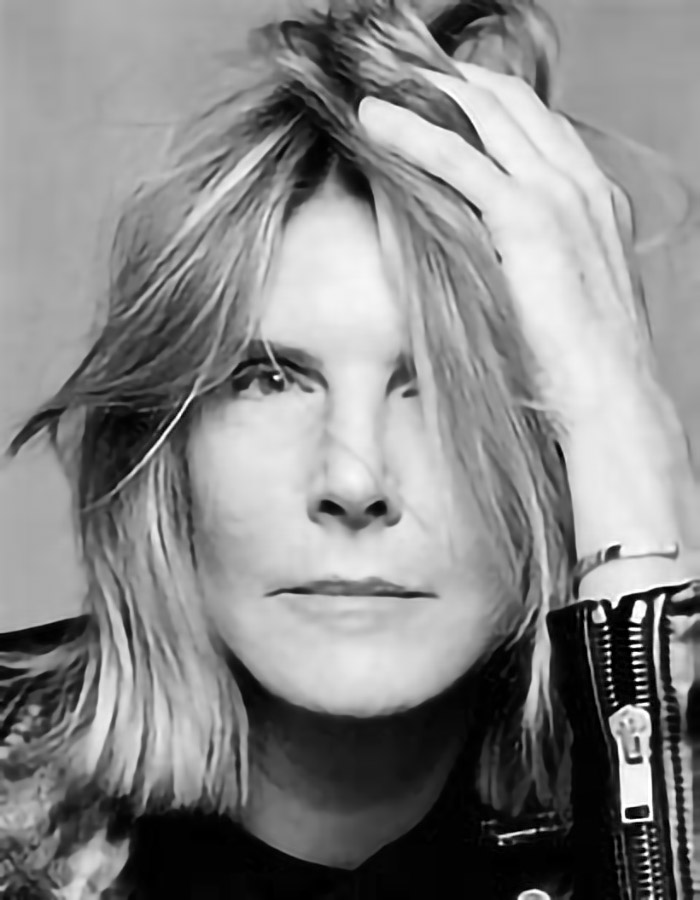 Sarah Goore Reeves
Advisory Board Member
Fashion editor and stylist, Sarah Gore Reeves was born and raised in Manhattan. She began her career in the fashion industry as a model for Calvin Klein and Ralph Lauren, but quickly learned that her creativity and talents would best be put to use as a stylist.
Fashion Editor/ Stylist for Vogue Mexico & Latin America.